Professor Anagnostou Yiorgos
The Ohio State University
Fiction and the Fact of Cultural Survival in the Diaspora: Thinking with Annie Liontas's Let Me Explain You
Abstract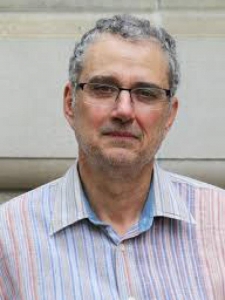 Could a novel offer insight about social reality, namely cultural reproduction in the diaspora? I explore this question via a close reading of a Greek/American novel––Annie Liontas's Let Me Explain You (Simon and Schuster, 2015). This is a novel about spatial and cultural movement across countries (Greece and the United States) and generations (immigrants and the American-born generation), exploring how these mobilities set in motion processes such as cultural transplantation and transformation, adherence to or rebellion against tradition, including resistance to patriarchy and heteronormativity through food. It engages therefore questions of agency in the selective transmission or disruption of tradition with a narrative eye on the material and ideological conditions which enable or constrain change. I focus my analysis on that aspect of the novel which explores cultural transmission in connection to the gendered process of traditional food-making.
Let Me Explain You invites readers to reflect on the making of diaspora Selves––and therefore cultural survival––as a process of becoming in specific social locations and the corresponding relations they animate. The family, immigrant businesses, and places of employment are the settings in which immigrant personal histories, tastes, subjectivity, and ideology interface with new cultural arrangements and material conditions. Immigrants carry over the cultural resources of their pasts––in their bodies, memory, psyche, and cognition––which combine, clash, recede or assert themselves upon their encounter with new environments in the place of migrancy. It is the product of these negotiations that the second generation finds, grapples with, and acts upon to fashion its own diaspora Self.
Far from being passive bearers of tradition, immigrants and the second-generation act upon what they find––always shaped by the contingencies of their family histories and the realities in which they are embedded––exercising agency, modifying what is inherited, rejecting aspects of the past, retaining others, and negotiating betweenness, all in specific settings. In charting this landscape, Liontas's fiction is not only closely attuned to the anthropology of Greek food but also perceptive of cultural studies work on diaspora identity. Diaspora selves cannot be understood outside identification-making processes that route them through real, embodied pasts which they have no choice but navigate.
Let Me Explain You offers a valuable resource to think with and about the process of acting upon real social life. The novel presents a necessary framework, I suggest, for informing the conversation about mechanisms and strategies of transmitting traditional knowledge across generations, and, in turn, working toward cultural reproduction in the diaspora. Clearly, the narrative asserts, one cannot valorize the preservation of "tradition" as a whole, given tradition's ideological function to contain and harm non-normative subjectivities. Tradition is notoriously powerful in reproducing ideologies of gender hierarchies, heteronormativity as well as authorizing institutional controls of exclusion. At the same time, specific traditions may serve as enabling, deeply satisfying aesthetic resources that enrich individuals from various walks of life, shape meaningful social relations, and create communities. The novel offers insights on how parents, educators and cultural activists could navigate this complex terrai
Works Consulted
Arapoglou Eleftheria. 2022 [forthcoming]. "Identity, Family, and Cultural Heritage: Narrative Polymorphy in Let Me Explain You and Catina's Haircut. In Beyond Ethnic Singularity: Italian Americans and Greek Americans in Conversation. Yiorgos Anagnostou, Yiorgos Kalogeras, Theodora Patrona Eds. Fordham University Press.
Cozzi, Annette. 2015. "Now, 'That's Italian': Food, Culture, and the Gendering of Italian-American Identity." Italian American Review, 5.2 (Summer): 75–93.
Ehrhardt, Julia C. 2006. "Towards Queering Food Studies: Foodways, Heteronormativity, and Hungry Women in Chicana Lesbian Writing," Food & Foodways, 14.2, 91–109.
Gabaccia, Donna R. 1998. We Are What We Eat: Ethnic Food and the Making of Americans. Cambridge, Mass.: Harvard University Press.
Sutton, David. 2014. Secrets from the Greek Kitchen. Berkeley: University of California Press.
Biography
Yiorgos Anagnostou is the Miltiadis Marinakis Professor of Modern Greek language and culture at The Ohio State University. His research interests include diaspora and American ethnic studies, with a focus on Greek America. His published research covers a broad range of subjects, including film, documentary, ethnography, folklore, literature, history, sociology, and public humanities. His work has appeared in Melus, Diaspora, Italian American Review, Journal of American Folklore, Journal of Modern Greek Studies, Modern Greek Studies (Australia & New Zealand), Journal of Greek Media and Culture, and several edited volumes. He is the author of Contours of White Ethnicity: Popular Ethnography and the Making of Usable Pasts in Greek America (Ohio University Press, 2009; Greek translation from Nisos, 2021). He is a co-editor of Redirecting Ethnic Singularity: Italian Americans and Greek Americans in Conversation (Fordham University Press, 2022). Since 2017 he is the editor of the online journal Ergon: Greek/American Arts and Letters (http://ergon.scienzine.com/).