Dr Nikoloudis Stavroula & Professor Walker James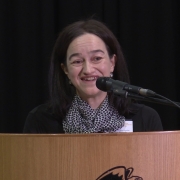 Dr Nikoloudis Stavroula
La Trobe University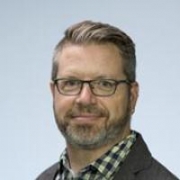 Professor Walker James
La Trobe University
Greek in Melbourne: Acquisition, Study and Use
Abstract
The Greek language has a long and varied history in Melbourne, not only in terms of its daily uses but also how people acquire and study it (Hajek & Nicholas 2004, Tamis 2005, Karidakis & Arunachalam 2015). We provide a brief overview of the history of Greek in Melbourne and its place in the Victorian education system. We detail the current approaches used in the Greek Studies program at La Trobe University and its involvement in the Pharos initiative to review Greek language teaching commissioned by the Modern Greek Teachers' Association of Victoria (Lo Bianco 2021). We report on responses to an online survey distributed via Qualtrics in December 2020 exploring views about identity and language use from three generations of Greek Australians in Melbourne. These results provide us with the most up-to-date information from members of the wider community about their language choices and the contexts and types of interactions in which they use Greek. This information enables us to assess the needs of Greek speakers and improve the language education experience, supporting the Pharos strategic plan for revitalising the acquisition, study and use of Greek in Australia.
Biographies
Professor James A. Walker is Professor of Language Diversity at La Trobe University. He is a leading proponent of the study of sociolinguistic variation and change, with interests in multilingualism, ethnicity and language contact. He has taught across a wide range of subjects in linguistics, particularly in approaches to sociolinguistics. His current research focuses on the sociolinguistic consequences of increasing ethnic and linguistic diversity in large cities such as Toronto and Melbourne.
Dr Stavroula Nikoloudis is coordinator of the Greek Studies program at La Trobe University. She specialises in the Linear B script, which reflects the earliest surviving form of the Greek language, circa 1450-1200 BCE. Her research explores issues of socio-economic organisation, identity and cultural diversity in the Mycenaean world. Her teaching centres on Classical and Modern Greek language and literature. She is especially interested in questions of ethnic and cultural diversity, migration, language development and language education.