Milosh Richard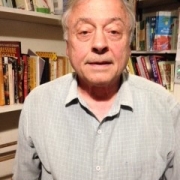 Charles Darwin University – rmilosh@internode.on.net
"Καινούριους τόπους δεν θα βρεις, δεν θάβρεις άλλες θάλασσες.
Η πόλις θα σε ακολουθεί." Κωνσταντίνος Καβάφης, Η Πόλις.
"You won't find a new country, won't find another shore.
This city will always pursue you." Constantine Cavafy, The City.
Abstract
The final chapter of the European and Levantine presence in Modern Egypt, a period of slightly over one hundred years or about four or five generations, from 1860 to 1970 came to an end over half a century ago. To those who were born towards the tail end of that era, and who are still alive today, it has left nostalgic bitter sweet yearnings for a time now long gone. This paper will outline the fascinating footnote in the history of a country mostly known by outsiders for its antiquities, its Nile cruises and its packaged beach resorts holidays. Amongst the many thousands of Italians, Maltese, Armenians, Lebanese and Syrians, to name just a few of the foreign minorities in Egypt, the Greeks were the most numerous. Based mainly on the personal experience of the author and on documented research papers, an attempt will be made to throw some light on that neglected aspect of Egyptian history.
Biography
Richard Milosh was born in Cairo in 1941 from Armenian, Italian, Yugoslav parents born also in Cairo a previous generation ago. He spoke French at home, Armenian with his Armenian relatives and some Italian with his Italian side of the family. He was able to get by with simple everyday Arabic, a language spoken mainly outside home. Richard lived through the tumultuous upheavals of the 1948 and 1956 wars in Egypt, the Saturday 26 January 1952 burning of the centre of Cairo, the overthrow of the monarchy of King Farouk by a military coup and the regime of Nasser. Despite all that, Richard had a relatively safe and happy childhood in Egypt but could see no future for himself there. After too many years of filling in forms and waiting, he finally made it to
Australia at the age of 22 in 1963 with his parents. His immediate family, once within visiting walking distance of each other in Cairo, is now dispersed all over the world. He currently studies Hellenic History and Greek language at the Charles Darwin University.