Professor Scott Bowman AO
Vice-Chancellor and President, Charles Darwin University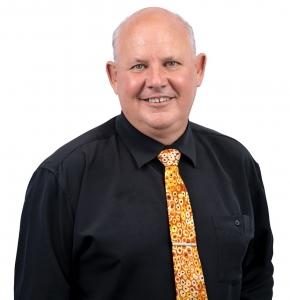 Welcome to the 3rd International Conference on Hellenic Diaspora, another milestone for our fantastic Hellenic Studies unit. This International Conference has the connections and support from our collaborating Universities – The University of the Aegean in Rhodes-Greece and the University of Macedonia in Thessaloniki-Greece. We are bringing together the two educational traditions; the Western, based on Hellenic values and as well as the First Nation Peoples' in Australia.
There will be academic papers on Stolen Generations and the Abduction of Greek children under the Ottomans for 400 years. Importantly, this conference will enable First Nation Peoples and our local Hellenes voices from across the Territory to come together to share their stories. Charles Darwin University is proud to be bringing together in a virtual sense and a physical presence of more than 60 academics from around the world to deliver their research.
We can only be successful through our connections with all of our partners – whether they be students, alumni, businesses, or communities. These connections help us realise the mutual benefits of learning, undertaking research and working together to allow our communities to grow and prosper. It's these connections and working alongside some of the most renowned academics in their fields from Australia and around the world is how this conference all came about; ongoing work continuing from the inaugural "Perspectives on the Hellenic Diaspora" conference back in 2017.
With this ongoing support from our partnering Universities, the Guardians of Greek Language and Culture and the Northern Territory's Greek community, our University will continue to deliver an outstanding Hellenic and Greek Language and Culture curriculum which has become a gold standard throughout Australia.
Most importantly, I want to thank our sponsors, keynote speakers and the people who make up this community that make all this possible.  I personally appreciate your support for this conference and our Hellenic Studies unit, especially over these past challenging years.
With that, I hope you enjoy the conference.
Professor Scott Bowman AO, Vice Chancellor and President, Charles Darwin University